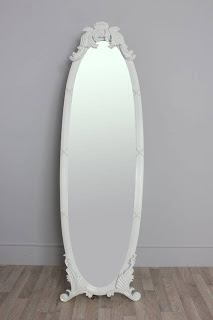 Belinda Jasmine is clearly unaware than any fool can purchase a full-length mirror and prop it up against a wall to look thinner in their minds. I did this my entire high school career
[Refinery29]

Put the SPF over or under your moisturizer and foundation? This post demystifies the layering process
[Birchbox Blog]

Four steps to radiant looking skin
[Makeup.com]

Miley Cyrus is reportedly going to have her own reality show
[The Luxury Spot]

How to pull an Annie of "Bridesmaids" fame by perfecting your makeup before he wakes up
[XO Vain]

Urban Decay's De-slick Mattifying Powder is put to the test
[Betty Confidential]

Selena Gomez' outfit for her gypsy-themed 21st birthday bash
[Hollywood Life]

This is awesome: Rachel interviewed Orange Is The New Black's makeup artist to find out how they got the girls' dark circles and drab looks down pat
[Beauty High]

Enjoy a spa day chez toi
[Beauty Bets]

Like this post? Don't miss another one! Subscribe via my RSS feed.