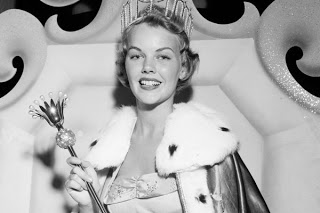 As I head to Vegas for this year's Miss USA pageant tomorrow, I'm living for The Cut's roundup of winners since the 1950s. 
[The Cut]

Birchbox Man has teamed up with SUITS (one of my favorite shows–living for Harvey) on a DVD giveaway
[Birchbox Man Facebook]

10 foods that make cellulite disappear
[The Luxury Spot]

The deets on the J.Crew Madewell sample sale
[Eye4Style]

Judy Blume on "Tiger Eyes," surviving depression and more
[Betty Confidential]

3 ways to wear a Juicy Couture printed shirtdress
[Sydne Style]

The Standard Watermelon Martini how-to
[Queen of the Quarter Life Crisis]

Like this post? Don't miss another one! Subscribe via my RSS feed.