Per Ladies Home Journal beauty director Erica Metzger's recommendation, I made an appointment at Sania's Brow Bar. I like that she tweezes brows, which always winds up looking better for me than waxing or threading. She also does it at the speed of light, which is impressive. While I was there, she told me that applying eye cream, SPF, moisturizer or foundation on your brows or even on your eyelids at all stops your hairs from growing. I have incredibly veiny lids, so I'll still have to use a primer at the very least, but I'm going to make sure it's eons away from my brows after learning this tip. Do you love the shape she created, above? Let me know what you think and if you've ever heard this trick to brow growth before. 

Sania's Brow Bar is located at 48 West 20th Street in New York City. Shaping costs $65. Steep, but worth it.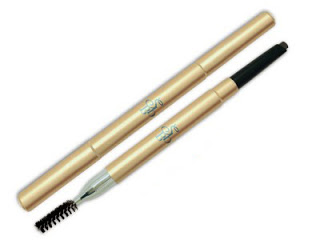 While you're there, snag the Sania's Brow Bar Angled Mechanical Brow Pencil, which is genius and never needs sharpening for $25. 

In the meantime, brows like this are obviously the goal. 



Like this post? Don't miss another one!
Subscribe
via my RSS feed.