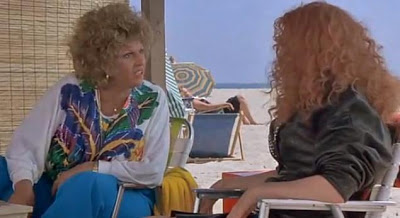 One of my favorite on-screen mothers, "Beaches'" Leona Bloom, here with C.C. Fun fact: Lainie Kazan is so good at playing ethnic mothers, she's done it several times, also notably in "My Big Fat Greek Wedding."
Mother's Day is on SUNDAY, my glamberous ones. What are we GETTING for our moms? I'm still figuring out Carol's gift (#late). Last year my brother and I got her an iPhone and for her birthday we got her a Kindle. There's nothing else she needs to bring her kicking and screaming into the 21st century technology-wise, so we're at a loss! In the meantime, some beauty-related gift ideas for the last-minute among us.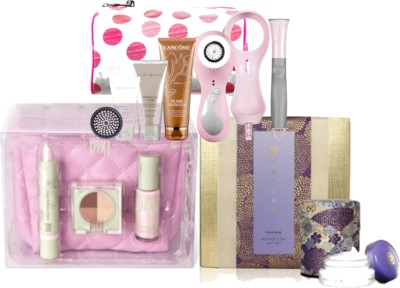 TATCHA's NEW Okasan Mother's Day Gift Set  ($135) 
This beautifully packaged set includes an Ageless Revitalizing Eye Cream and an exclusive Japanese Green Tea from Kyoto in a collectible tin.  

Pixi Daylight Glow Collection
($28) A collection of sheer pink and gold hues for lips, lids and tips encased in a quilted pink bag at a very reasonable price point.

Clarisonic Radiance Revival Clarisonic Plus with Lancome Set
($225) Contains everything mom needs for smooth, flawless skin for face and body plus one of the best self-tanners in all the land. If your mom hasn't been converted to the cult of Clarisonic, she'll appreciate this inauguration.
What are you getting your mom for Mother's Day? 

Like this post? Don't miss another one! Subscribe via my RSS feed.