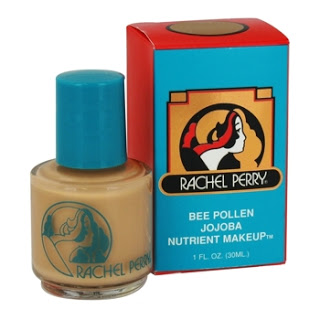 Natural beauty has come such a long way since my first introduction to the Rachel Perry makeup I'd play with at health food store All Natural while my mom bought us whatever hippie food we were about to eat. The packaging was divine. But even as a child I could tell the earliest iteration of the brand boasted an un-elegant texture and muddy consistency. I began to associate natural products with health food until 5-10 years ago when BOTH became stunningly, spectacularly appealing to me. Packaged food is positively steeped in sodium and sugar. While I still use many non-natural items, the technology involved with transforming good-for-you ingredients into perfectly pigmented, elegant textures has come such a long way. So much so that after testing these items below, I have to pronounce them among my favorites, in spite of their natural categorization. 


Malie Organics Koke Body Polish ($29) Smells like a Hawaiian interpretation of pine with a verdant freshness that's also tropical. Mele kalikimaka! 





Kelly Quan Vegan Brushes ($325 for the set) Some of the best brushes I've used, EVER. Created with synthetic fibers, but boast the best application I've found with animal hair. 




Alba Botanica Sea Enzyme Face Scrub ($10) Uses physical and chemical exfoliants to buff skin to perfection and send flakes the way of Justin Bieber's sparkling reputation. 







Willa Smile Shimmer Lip Gloss ($5) Technically for teens, but you won't mind getting on board with this good-for-you balm-gloss hybrid with the right amount of gleam you can keep on your keychain for makeup emergencies, which for me happen every time I'm standing at my elevator. Convenience, get involved. 


RMS Beauty Lip Shine in Sacred ($25) I loved this so much I purchased it, despite having enough glosses in my life to last until my 90s. It's the perfect off-kilter punchy red and hydrates while it imparts color. 

Nourish Organic Hand Wash in Almond Vanilla ($6) With a hint of a sweet almond, this wash is so good and good for you, I even use it to was my Beauty Blender sponge. 

To quote the inverse of Kermit's famous statement, It is easy being green.  With these natural products, that is. Which natural beauty products are you loving right now? 


Like this post? Don't miss another one! Subscribe via my RSS feed.