Official Mascara Correspondent Ashleigh Ciucci takes on Lise Watier's Dramatique Intense 3D Volume Mascara. How does she fare? Find out.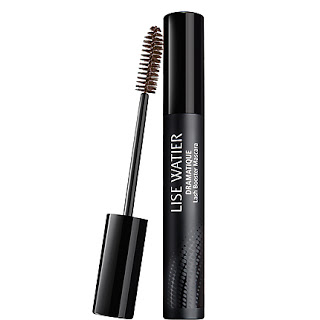 If you've read my reviews before, you know I love a mascara with a unique brush. This brush is teardrop-shaped with a fat rounded base and a tapered point. While the formula was a touch dry, this allowed for great grip and good coverage with one coat. My lashes curled and grouped together in "good clumps" giving a dramatic almost-false-lash-look.
For the second coat, I recommend keeping your build-up at the roots and away from the tips. The brush really works the magic here offering formidable application and separation but it can't fight clumps at the tips.  My lashes were too dry for a midday touch-up but the look was so impressive I didn't mind.
And as a lazy girl, I love that it washed off with soap and water easily. Buy this baby if you love a cool brush and look for some lash drama!–Ashleigh Ciucci
Lise Watier Dramatique Intense 3D Volume Mascara for $24 at lisewatier.com.

Like this post? Don't miss another one! Subscribe via my RSS feed.