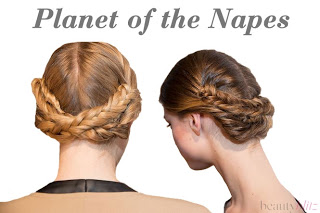 Polly is a lyrical genius: Planet of the Napes
[Beauty Blitz]

The sweater chair is kind of fetching
[The Luxury Spot]

Ooh, neon + neutral L.A.M.B. boots!
[Fashion Binge]

India-Jewel wonders if being super-selective is a factor of her single status
[XO Jane]

Rodarte integrates braids backstage
[Eye4Style]
Super stripes at Jill Stuart
[Fashion Pulse Daily]

An interview with "Pretty Little Liars" star Janel Parrish 
[Betty Confidential]

Beth scores Hollywood waves at DreamDry
[Glamour Girls In The Beauty Department]


Like this post? Don't miss another one! Subscribe via my RSS feed.