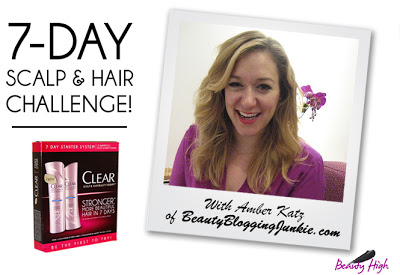 Hey guys! Over at Beauty High, I'm documenting my 7-day scalp and hair challenge I took with Clear. The problem? My one-day-only blowouts, courtesy of my hair-growth supplements, which, while awesome and effective, make my mane much more oily. Having been an every-other-day hair washer for all eternity, this was taking a toll on my lifestyle–so I decided to do something about it.
Find out more about what's been going on with my hair here and how Clear helped me address the issue here.
For more information about our relationship with CLEAR SCALP & HAIR BEAUTY THERAPY™ click here: 
cmp.ly/3.
Like this post? Don't miss another one! Subscribe via my RSS feed.