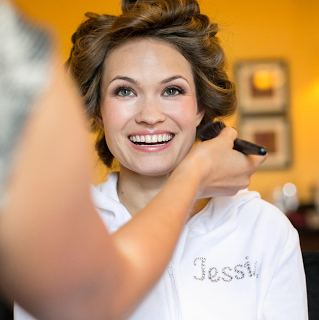 Avon publicist Jessica Goon and I go way back to her agency days when she used to rep Ted Gibson. I still miss her backstage at Fashion Week, but we make plenty of time to catch up and use fake news anchor voices and discuss our mutual love of The Vampire Diaries (#TeamDamon). In Jessica's words, her Five Rules For Life. 
1. Under-promise, over-deliver.
Publicists are known to over-promise (of course client X, you will definitely be on Oprah!), but over promising has always made me feel totally neurotic and anxious. I'm a big proponent of managing expectations and surprising people by going above and beyond. No one ever gets mad at you for doing more than you said you would.
2. Stop complaining & do something about it.
Yes, we all need to vent. But complaining takes a lot of energy and doesn't actually accomplish anything. There is always something you can do to improve your situation, so stop complaining and do something about it.
3. Always bring flats.
Because sometimes your feet hurt, even if they look great.
4. Pay attention.
To everything! You can learn something or find inspiration scrolling through twitter, reading a novel, going on a trip or watching The Vampire Diaries. If you just pay a little more attention to what's happening around you it makes you a smarter, better person. 
But seriously, The Vampire Diaries is a really good show and more people should watch it.
5. Make time for good hair.
I was Ted Gibson's publicist for many years before coming to Avon & mark. Whenever I walked into his 5th Avenue salon for a TV Segment taping on a bad hair day (which was often, I was BUSY) he would just stare at me silently for a few minutes and then say, "Sit in the chair." What Ted really taught me was that when your hair looks good you just feel better.
Thanks, Jess! Stay tuned for more Five Rules. 


Like this post? Don't miss another one! Subscribe via my RSS feed.