Fictionary is a column showcasing beauty-related words that don't exist, but should.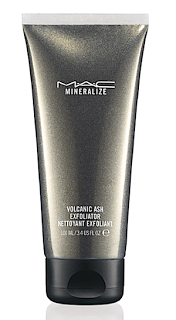 I first fell in love with MAC Cosmetics' LEGENDARY Mineralize Volcanic Ash Exfoliator in July of TWO THOUSAND EIGHT. But this story gets sad, beauties. It was limited edition. It came back for a brief cameo in the brand's Style Black Collection in 2009. And I proceeded to keep just an inch of product in my bottle of it SINCE THEN. And proceeded to never use it. I know. It's shameful. 


I'm a Sephoarder, a hoarder solely of beauty goods. Let's not be feinschmeckers about the fact that we all know MAC isn't sold at Sephora (although why ISN'T it?) but the point is about the sheer VOLUME (as the word always conjures). If you ask Carol, she always thinks she can get her MAC fix at the beauty superstore and I always have to sadly inform her she can't every time we're there.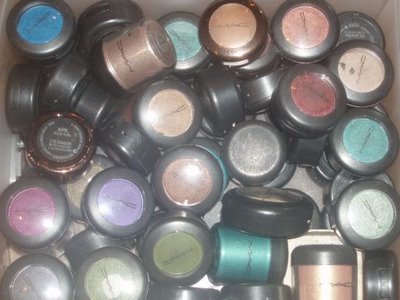 But lo, bless 2013 because MAC has FINALLY added this magical scrub to their permanent collection! It is truly the best way to deflake your face in all the LAND. Its sugar granules buff skin to a gleaming finish, trust. I used it yesterday to manage my PEELING dry face, which is usually oily but was utterly someone else's skin Hannibal Lecter style as I'd been stuck inside since December 30th, 2012 (literally, in the non Rachel Zoe use of the word) battling a death flu I'm only JUST recovering from as of yesterday. Blame the lack of Vitamin D for my Colin of The Secret Garden complexion and skin texture, but this product has brought it back to the land of the living and I'm grateful. Yes, it's messy. Yes, you'll vaguely resemble a blackface minstrel when you wear it (minus the racist undertones, of course–just to give you an idea of how pigmented and thick the composition is). But it's everything. 
MAC Mineralize Volcanic Ash Exfoliator retails for $28 and is available at MAC counters at your favorite department stores like
Macy's
,
Nordstrom
and also at
maccosmetics.com
. 
And tell me: Are you a Sephoarder? Am I the only one awaiting nuclear fallout? Let a bitch know what's happening with your beauty backup in the comments. 

Like this post? Don't miss another one! Subscribe via my RSS feed.