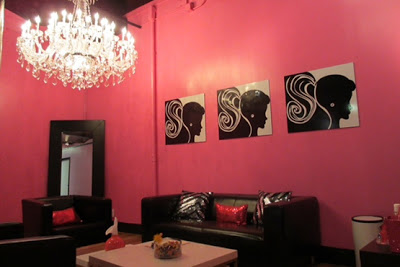 Best news ever for my busy, busy beauty bees–Courtney Akai Lash Boutique (my go-to for lash extensions every six weeks like clockwork) is now offering simultaneous massages, manicures and pedicures you can enjoy WHILE getting your lashes done. You can be the very PORTRAIT of efficiency! 


I can't tell you how many compliments I get just DAILY on my extensions (I go to Courtney, but she's got a full staff of amazing lash techs–try Christian or Ginneann or Tamara, as well). For me, spending two hours a shot once every six weeks is rough, but worth it–and now even more so since I can bang out two (or up to four) beauty services in a single two-hour stretch. I left with major lashes and a glossy mani, all done while my eyes were closed. Perfect. 

To make an appointment at Courtney Akai's new SoHo location, call 212-226-2166. Courtney Akai is located at 594 Broadway, Suite 610, between Prince and Houston. 


Like this post? Don't miss another one! Subscribe via my RSS feed.