The What's On Your Vanity Series showcases a single beauty item a celebrity loves because it's effective, but also she feels she must keep out on top of her vanity because the gorgeous packaging must be displayed.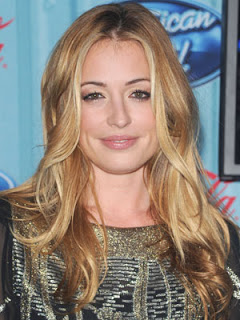 I had the opportunity to hit up So You Think You Can Dance's Cat Deeley for answers to all my burning beauty questions, first and foremost, what's on her vanity? Check out her answers below. 
Says Deeley, "I adore LE LABO fragrances— I wear Rose and Poivre. I love the way they look like chemists bottles and how you can personalize the label." 
As for her go-to smile enhancer for holiday photos? "Crest 3D White 2 hour Express Whitestrips—they are so convenient and give you an instant lift in just 2 hours," Deeley explained.  "I can even wear them on the plane or while watching a movie." 
Deeley's desert island product is of the skin care realm. "I like Rodial Glam Balm– it's a serious heavy duty moisturizer that can be used to alleviate any dryness…it's amazing when I'm flying and also particularly good at night," she noted. 
As for her beauty pet peeve? "Too much make-up," she said. "Most women look so much younger and more beautiful with just a little enhancement rather than a heavy mask-like application." 
Thanks, Cat! 

Like this post? Don't miss another one! Subscribe via my RSS feed.