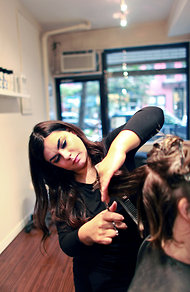 This Swedish colorist tends to the tresses of Princess Madeleine of Sweden, Elin King and more from her Yorkville salon
[NYT Skin Deep]

These old-school beauty gadgets are the primping equivalent of slips and deserve a renaissance
[Refinery29]

Yoko Ono designed a menswear line
[Betty Confidential]

How to get sensational nails for the holiday season
[The Luxury Spot]

Are xoxo signoffs in business settings just too ridic? 
[The Atlantic]

Aly attends a Disney show on ice; realizes she needs to be a princess
[A Little Alytude]

Carol would approve of Dina's astrological gift guide. Related: Let's all rejoice about Mercury no longer being in retrograde
[Eye4Style]


Like this post? Don't miss another one! Subscribe via my RSS feed.