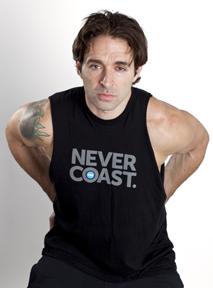 Flywheel's Jesse Alexander

Beauties, I've partnered with Meaningful Beauty (that's Cindy Crawford's skin care line to the uninitiated) on a Meaningful Beauty 30-Day Challenge where the brand is providing me with gift cards I'll use for meaningful activities and experiences. 


First up? I invested in some Flywheel classes with one of my favorite instructors, Jesse Alexander. He teaches on Saturday mornings at the Flatiron studio near my apartment and his hiphop mix features a healthy appreciation of Beyonce and Jay-Z while his motivation style is nothing short of therapeutic. Jesse uses the f-word freely and inspires you to change your body "one pedal stroke at a time." Somehow when he says it, it isn't cheesy. Maybe it's the f-bombs it's peppered with; I can't explain it. He also points out on a weekly that you're an epic STAR for working out on a Saturday morning while other people who hate their bodies are still in bed. This badass even congratulates those who are enduring a "hangover ride," which I've done many a time.  

Spinning is my latest love in a long line of exercise routines that started with Cindy Crawford's VHS workout tape with trainer Radu, by the by.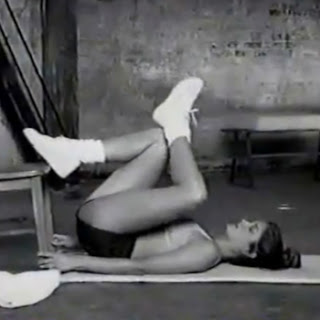 In the '90s, Cindy was my favorite supermodel and I enlisted myself in a 12-step program to emulate her lifestyle as much as possible. But you know who looks much like '90s Cindy Crawford today? CINDY CRAWFORD, and it's due in no small part to her skin care regiment of Meaningful Beauty, no doubt.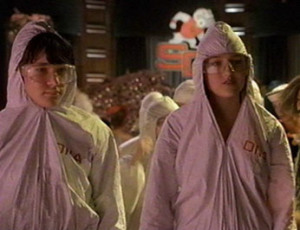 Remember Leelee Sobieski's double helix costume in Never Been Kissed?

I've been testing out her new Meaningful Beauty Creme de Serum, a double-helix of serum and cream suspended in a clear pump dispenser as a night cream. It contains a peptide blend plus hyaluronic acid designed to maintain skin's hydration for super-soft skin, while Vitamin C protects skin from environmental stressors. It also contains exclusive antioxidant SOD, derived from a rare French melon. Creme de Serum is available at meaningfulbeauty.com at for $60. 
Tell me: What meaningful activities are you engaging in this holiday season?
Disclosure: This post was sponsored by Meaningful Beauty, but all opinions herein are my own. 
Like this post? Don't miss another one! Subscribe via my RSS feed.