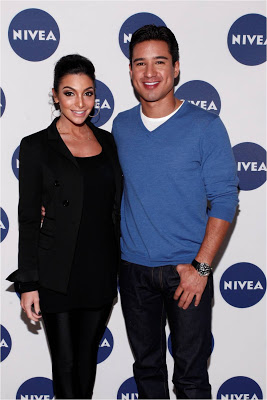 Mario Lopez (who will always be Albert Clifford/A.C. Slater to me) and Courtney Mazza are partnering with NIVEA! 

The couple are collaborating with the skin care brand to launch its Kiss of the Year Contest on Facebook.  One lucky couple will ring in the New Year with Mario Lopez and Courtney Mazza on the NIVEA Kiss Stage in New York City's Times Square and have their New Year's Eve Kiss featured in Us Weekly!  The submission period is now through November 7.
Visit www.Facebook.com/NIVEAUSA for more information and a chance to win and for more info. 

Like this post? Don't miss another one! Subscribe via my RSS feed.