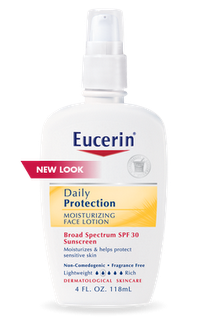 Last week, I had my second skin consultation with Dr. Rosemarie Ingleton. My skin's doing well on the regimen (and I've ACTUALLY been getting compliments on it–very new for me and my formerly acne-ravaged visage), so we're sticking with  Eucerin Daily Protection Moisturizing Face Lotion with SPF 30 and "prescribed" body care items Eucerin Skin Calming Dry Skin Body Wash and Daily Protection Moisturizing Body Lotion with SPF 15. Check out my video update below and let me know what you're using to care for your skin this fall. 



Disclosure: This post is sponsored, but all opinions herein are my own. 
Like this post? Don't miss another one! Subscribe via my RSS feed.