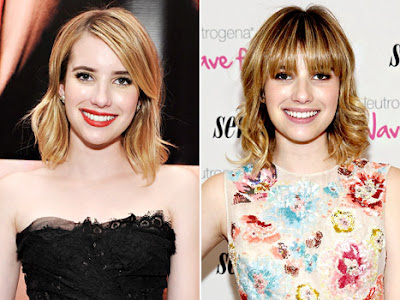 Listen. 
Emma Roberts is absolutely gorgeous, but she mentioned to US Weekly she's unsure about her bangs, and I have to say, I am, too. Some people have a "bangs face," and some people just don't. While I don't think they look bad on her, I just don't think they add as much VALUE to her features. Here, she looks a little more hipster and a little less glamorous and with Julia Roberts' genes in her pool, why would she temper the glamour? Also, I typically think bangs look better on more severe hair colors as opposed to subtle hues like Emma Roberts' caramel locks. On platinum or dusky dark brown or black? Win.
Am I cra? What are your thoughts on Emma Roberts' new bangs?
Like this post? Don't miss another one!
Subscribe
via my RSS feed.