Oh, I say! Clearly I'm getting in touch with my inner 
C-3PO
.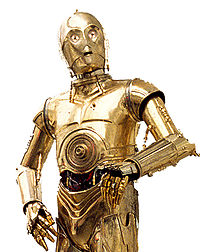 I'm going through this THING where I simply am not interested in things unless they're gold and sparkly. It started with my investment in vintage goldware, then extended to my gold sparkly iPhone cover (I've gotten two in a row), THEN my Brighton Beach manicure and my latest? Sparkly Soul headbands to rock for workouts.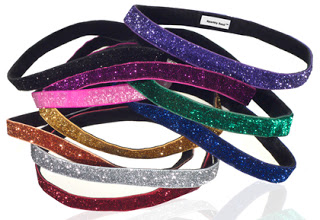 Much like how C-3PO was fluent in 6 million forms of communication, this hair holder backer is fluent in 6 million forms of function and beauty. SERIOUSLY. It magically stays on your head no matter how intense your workout thanks to its patent-pending design. It never gives you a headache, won't slip, nor will it cause breakage.
Plus? It's so cute, you won't want to relegate it so(u)lely to excercise. Mine makes a cameo with my street clothes at least once a week.
The Sparkly Soul Headbands come in thin and wide iterations for $15 and $17, respectively.
What are you wearing to keep your hair out of your face when you work out? Tell me in the comments. And may the hair force be with you.
Like this post? Don't miss another one!
Subscribe
via my RSS feed.