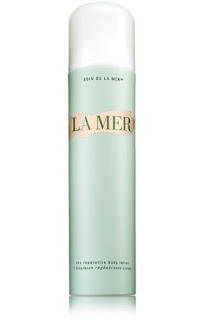 I could tell you that the new La Mer Reparative Body Lotion doesn't glide onto your skin in a most silky Ryan-Gosling-circa-Crazy, Stupid Love's Dirty Dancing-scene way. I want to, because it costs the earth at $150.  Read on… 

I could say it DOESN'T deliver the anti-aging ENGINE of incredible miracle broth-infused serum.
I could tell you it doesn't emulsify in your hands as if it were marketed under the Land O'Lakes label.
I could avert my gaze and say it didn't make my drier-than-the-IRA-marketing-materials-I-used-to-write post-shaven legs feel as if they should be on the receiving end for the Electoral College vote for the 2012 election of GAMERICA.
But that would be a lie, and we just don't have that kind of relationship. 


It's a big move you CAN handle. Buy the La Mer The Reparative Body Lotion at Bergdorf Goodman.
Like this post? Don't miss another one!
Subscribe
via my RSS feed.