The What's On Your Vanity Series showcases a single beauty item an Olympian loves because it's effective, but also she feels she must keep out on top of her vanity because the gorgeous packaging 
must
 be displayed.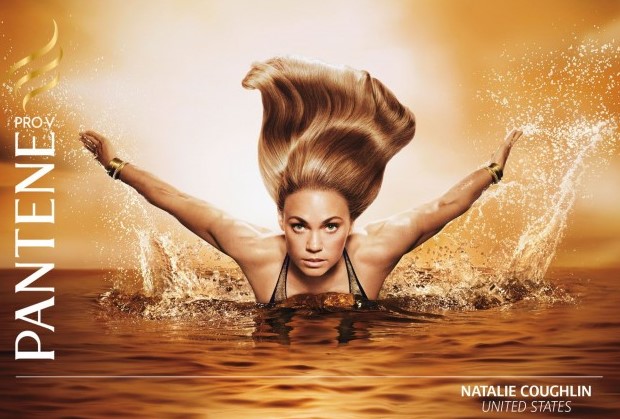 Pantene has tapped United States Olympic swimmer Natalie Coughlin as one of their newest beauty ambassadors and I recently had a chance to catch up with her to find out her secret to non-chlorinated locks, her favorite beauty products, and, naturally, What's On Her Vanity. Also, it has to be said: the gal's calves are INSANELY defined and I'm considering getting back in that pool on a weekly basis, despite the fact that swimming assassinates my blowouts like a follicular John Wilkes Booth. Anywho. Here's what Natalie's got on display.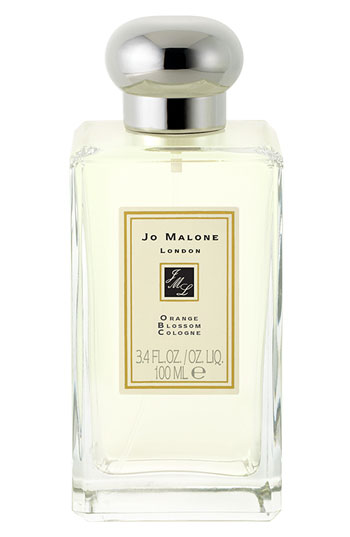 Natalie's vanity accoutrement is
Jo Malone
perfume in Orange Blossom. Surprisingly, this aquatic lady does not opt for an aqua scent. Says Natalie, "I love the clean packaging and the clean, citrusy, light scent, great for counteracting the chlorine scent.  
Natalie's splurge item? "A good face serum," she confessed. "I'm in the sun all the time. Pavonia makes a nice Vitamin C serum that I buy all the time. Fashionwise, I last picked up a great Vince leather jacket in the fall. I wear it all the time." 
How does Natalie maintain silky, glossy locks in the wake of greenifying and dehydrating chlorine? She says that her hair is naturally wavy and that's it's dry "not for a swimmer, but compared to the average person. I use Pantene Silky Moisture Whip to keep it looking shiny. It's like a moisture cream and a mousse, and it really locks in hydration." As for her favorite hairstyle:"Loose waves is one of my go-tos. With my texture, it works. I can embrace its natural wave. I blow it out and take a couple pieces with an iron."
Natalie's top tress tip for swimmers? "Don't use those anti-chlorine shampoos. They strip your hair and are actually worse than a regular one. It's important to use a gentle shampoo and a good thick conditioner. I like Pantene's Moisture Renewal combo best. Always brush it through and let it sit while you're in the shower a few minutes. Lastly, always use a leave-in conditioner. 
And how does Natalie stay looking so fly out of the pool? I talked to the Olympian about her top three favorite beauty products. "I have curly eyebrows, so a good brow gel. I like Anastasia's clear one. As for mascara, I adore Bare Minerals' Buxom Lash. And every time I'm in Australia, I score at least ten bottles of Paw Paw Ointment and Salve for my lips and cuticles," Natalie said. 
Thanks, Natalie! 
Like this post? Don't miss another one! Subscribe via my RSS feed.