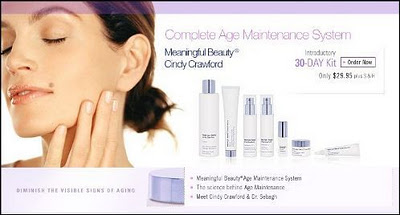 I sort of have… attitude about growing up in the '90s, much as Cher Horowitz "had attitude" about dating high school guys, in the parlance of her pal Dionne. In the '50s, there were charming sock hops and pre-Dylan McKay greasers. In the '60s, the aesthetic was all about big bouffants, major volume and cat-eyes. It was so GLAMOROUS. Obviously, this one's the one I'm MOST pissed I missed. The '70s, meh. I'm not so sad I missed that. Hippies are, by definition, not glam. While I was able to experience the '80s as a small child, I think I would have had an AMAZING time being a teen/early 20s gal in Jay McInerney's New York. So yeah, I'm mildly annoyed about that, too.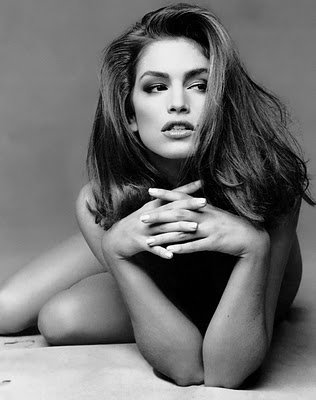 Quintessential CINDY.
What was my coming-of-age cultural zeitgeist? Grunge and waifs and light-colored high-waisted jeans and Sharon Cherski-brown lipstick.
To say it wasn't my favorite aesthetic is a major understatement. But I'll give the '90s this: When everyone DID clean up temporarily, they did it BIG. Also? It was the heyday of SUPERMODELS and that is the sole reason I feel I didn't get totally gypped on my "defining decade." Allow me to set the CKOne-scented scene. The soundtrack? VOGUE. The colors? Oatmeal-heather and olive green EVERYTHING. The inspirational faces? Christy, Linda (who famously wouldn't deign to get out of bed for less than $10,000 a day) and CINDY. Cindy was my favorite (everyone had to have one). I may or may not have named my pet guinea pig after her. Her hair alone inspired Helen-of-Troy levels of love for lengthy hair that I carry with me as an ADULT.  I bought her Cindy Crawford: Shape Your Body workout video with Radu (remember his charming accent?) and worked out to it alternatively with Eric Nies' The Grind workout video and Alyssa Milano's Teen Steam (gotta let it out).  But Cindy's was the best. In short? I LOVED THAT SHIT. It was all edgy and black and white, kind of like the exercise equivalent of The Real World.
And so, in 1992, WWCFD (What Would Cindy Crawford Do?) was my motto. We both followed the sage makeup teachings of Sonia Kashuk (and still do). We both had a mole on our upper lips (hers obviously much more prominent naturally; mine made visible with Maybelline eye liner pencil). My love of Cindy knew no bounds.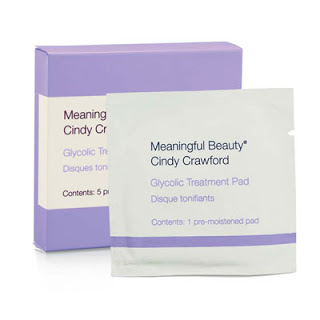 So years later, when she started her own skin care line called Meaningful Beauty, my excitement could not be STOPPED. The range boasts skin care items that restore and preserve your skin without irritation, and yet, it doesn't compromise on the science you need to get the results you crave. My favorite? The Rejuvenate Glycolic Treatment Pads ($52 for 30 pads). Designed to exfoliate and recharge the skin, these handy disposable discs eradicate dull skin cells from your lifestyle, leaving you with brighter, gleamingly smooth skin. I love to take it with me on planes as they're TSA-compliant. I swipe it on and dream of the Cindy skin I'm helping to reveal.
Meaningful Beauty is available at meaningfulbeauty.com. Like Meaningful Beauty on Facebook and follow them on Twitter.
Disclosure: Product and compensation were provided by Meaningful Beauty for this post, but all opinions herein are my own. 
Like this post? Don't miss another one!
Subscribe
via my RSS feed.