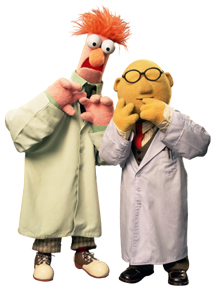 We've talked about how to wear the DDF Amplifying Elixir, now let's talk about what makes it work. Now let's discuss the exclusive ingredients and technology behind this hydrating boost. Don your lab suit like Bunsen Honeydew and Beaker and let's see what exactly comprises this glamazingly hydrating formula. Shall we?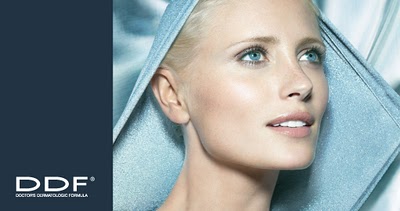 After three years of extensive research and evaluating over 3,500 ingredients and botanicals, DDF introduced its  new Amplifying Elixir, which incorporates a hand-selected, potent trio of Recentia® botanicals, including Banyan tree, Lotus flower and Red clover, as well as Niacinamide. According to Dr. Michael Koganov, Director of Research and Development, Integrated Botanical Consultancy, "Recentia® botanicals are so unique because they are obtained by a completely new to the world, proprietary process which preserves the integrity of the components of fresh plants." The big takeaway? DDF's Amplifying Elixir has been proven to boost your skin's moisture barrier by up to 70%. Read on…
"DDF's Amplifying Elixir is ideal for women who want to add a boost to their skincare routine," says Dr. Howard Sobel MD, Dermatologist, DDF Founder. "It helps strengthen the moisture barrier, a critical component of the skin structure."
Garnered from a new fractionation process, the botanicals in the Amplifying Elixir are identified in an elite class of purified naturals. So uniquely purified, they are not classified as traditional plant "extracts," but are patented as "botanical cosmetic compositions derived from fractions of plant cell juice." The proprietary, solvent-free fractionation process preserves the natural activity of the Recentia® botanicals and allowed DDF to access to ingredients that are free of solvent contamination and higher in efficacy.
DDF advises that you apply twice daily, morning and evening, after cleansing to boost your skin care regimen hydration results. Don't forget your neck and décolleté.
Two independent 35-day, randomized, double-blind, 'no treatment'-controlled, clinical leg studies were run to evaluate three specific DDF skincare moisturizers. The products were tested alone and in combination with DDF Amplifying Elixir. Studies included a 7-day pre-treatment phase, 21-day treatment phase, and a 7-day regression phase. Products were applied twice daily to freshly cleansed skin at the clinical site. The results?
• When used with DDF moisturizers DDF Amplifying Elixir was shown to boost and strengthen skin's moisture barrier by up to 70%.
• When added to three DDF moisturizers (Sensitive Skin, Anti-aging Restorative, and Hyperpigmentation) DDF Amplifying Elixir was able to boost skin barrier improvement as measured by Trans-Epidermal Water Loss (TEWL).
Have you tried this product? Have you noticed your skin care regimen kind of plateaus as your skin gets used to it along the way?
The DDF Amplifying Elixir retails for $70 at ddfskincare.com.
Like this post? Don't miss another one! Subscribe via my RSS feed.