Dana Oliver, NAOMI WATTS, myself and Andrea Arterbery!
First, some related Pantene news before we get into the brand's latest summer essential and how to use it. In the pic above is  Dana Oliver, Naomi Watts (Pantene's new face of their Flat To Volume collection), myself and Andrea Arterbery at an event a couple weeks ago where she took the stage to speak about her latest honor and also introduced a short film about the brand's Beautiful Lengths program, which encourages women and men to cut and donate their locks to make wigs for cancer patients. Over 20,000 real hair wigs have been donated to the American Cancer Society so far. How moving is that? And now, onto how to address maintaining your cool in a heatwave–specifically from a follicular and pit standpoint…

I firmly believe summer is hardest on your hair, with your sweat glands coming in at a close second. Armed with the right products, however, you CAN stay frizz- and sweat-free, and on the cheap. Pantene and Secret offer their latest innovations to keep you (appearing, at the very least) cool as a cucumber.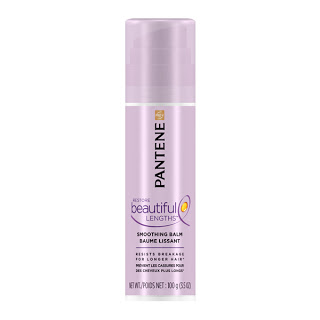 The best way to keep weather-wracked hair at bay is by combining humidity-proof products with a simple but sexy summer style. Pantene Celebrity Hair Stylist Hallie Bowman loves a natural, wavy look for summer and uses Pantene Restore Beautiful Lengths Smoothing Balm as her go-to summer hair staple. Says Hallie, "This summer it is all about easygoing hair and natural waves. Restore Beautiful Lengths Smoothing Balm is a perfect in-between fix while you're at the beach to redefine your waves. It's excellent on the ends to keep frizz down on dry hair, and can be used on wet hair as well." Bowman also loves a ballerina bun to beat the summer heat, like Nicole Richie's or Kate Bosworth's recent looks. "Flip your head upside down and get a ponytail on top of your head. Twist and bind the hair on top of your head" for the perfect fuss-free summer updo!
Are you soaking through your Ts already and it's not even July? Keep schvitz-free for the remainder of the season with the latest innovation from Secret, the new Natural Mineral antiperspirant/deodorant that keeps wetness at bay AND provides naturally derived odor protection. This deo collection features a new mineral-activated formula with a naturally derived ingredient, calcium carbonate, to help neutralize odor versus simply masking it.
What products are you using to combat frizz and sweat this summer? SHARE in the comments!
Disclaimer: Though I was paid for this post, all opinions shared are my own.
Like this post? Don't miss another one! Subscribe via my RSS feed.