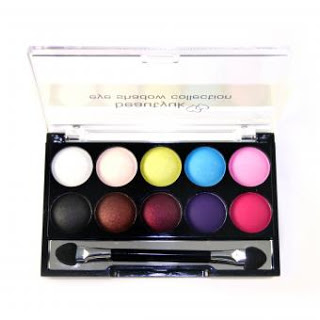 The Beauty Product from Another Country I'm Irrationally Obsessed With column features international beauty gems that cross my path about which I feel you, the reader, are on a need-to-know.
 This inexpensive little gem you see at the right is definitely reminiscent of the Bobbi Brights from Bobbi Brown moment of 2009. But much more affordable at £3.99. The BeautyUK Eyeshadow Palette boasts fun, springy Twiggy pop art colors (at least, that's what it conjures to me) in palatable doses (see, no one NEEDS a full pan of hot pink Rihanna lid shadow) at a very fair price. 


In the words of Romy And Michele's High School Reunion's Lisa Luder? It's a fun, frisky use of color. Me likey!
Like this post? Don't miss another one! Subscribe via my RSS feed.