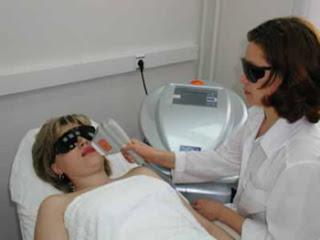 Just this week, I discussed with you my latest tip for minimizing my skin's contact with bacteria by wiping down my iPhone–constantly!–with Arcona Triad Pads.
Another acne eradication method I have yet to try but have been investigating is laser acne treatment. I'm most interested in its ability to ameliorate mild scarring–the ghosts of pimples past. And even though several visits is most effective (six are recommended), The Hospital Group maintains that many see a difference after just one visit. To treat inflammation, pulses of energy are delivered to the skin through a handpiece by trained laser practitioners. Stinging may occur during the procedure, though pain afterward is minimal to nonexistent.
Have you tried laser acne treatment? What was your experience with it?
Disclosure: This is a featured post by The Hospital Group


Like this post? Don't miss another one! Subscribe via my RSS feed.