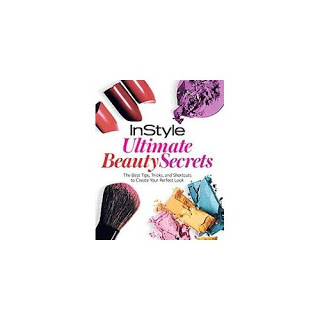 Ohai! This year's BBJ Holiday Gift Guide is starting early, it seems. I wanted to let you know about a little gem you'll want to give to your beauty-focused friend who knows everything–because the biggest room in the world? Room for improvement. This tome gave even yours truly a run for my beauty-tip money. One of my faves: Wash your face with dandruff shampoo if your skin is dry and flaky once a month. This reduces the yeast levels that that cause scaly skin.
Plus Q&As where InStyle's beauty editors address readers' burning beauty questions accompany each chapter. The book is available today, October 26 at instyle.com/ultimate for $23.
Like this post? Don't miss another one! Subscribe via my RSS feed.