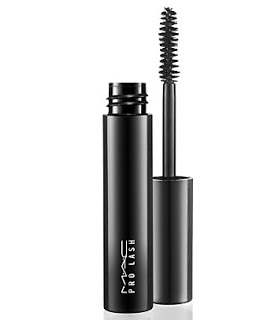 Official Mascara Correspondent Ashleigh Ciucci
takes on
MAC Pro Long Lash Mascara
this week. How does she fare? Read on for her review…
The narrow football brush on this lengthening formula is perfect for precise lash-lication. The first coat was super wispy and defined. I felt a bit like Twiggy, with long individual lash definition. And holy moly, with that second coat!  It was like false lash city! It was spiky, but good spiky.  My lashes just made my eye pop open like flowers! 
Although my midday touch-up was unsuccessful (only good at the roots, the tips were set in place since the morning and wouldn't hold any more product) I was able to wash off this mascara with just soap and water. 
I would def buy this baby.
Like this post? Don't miss another one! Subscribe via my RSS feed.