The What's On Your Vanity Series showcases a single beauty item an industry insider loves because it's effective, but also she feels she must keep out on top of her vanity because the gorgeous packaging must be displayed. 


Jessica Heller, beauty guru and Avon Representative, at the ripe age of 24 has transformed her love of makeup into a full time business with major results.  Jessica graduated from University of South Carolina and could have pursued a range of vocations but she went for one she knew she would love. According to Jessica, "I  took a look at all the advantages that being my own boss would provide. I can work from almost anywhere, I get to meet very inspiring women and try the latest beauty and skin care products." I'm all for working for oneself, even at an early age. Cheers to Jessica!  Find out what's on Jessica's vanity and what she loves about working for Avon. In Jessica's words, here's what's on her vanity: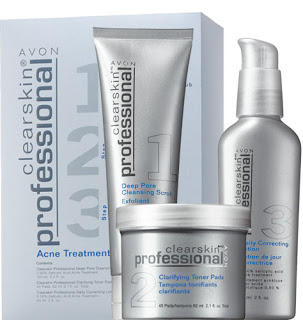 I love our Clearskin Professional line. It is similar to Proactiv, but works ten times better and sells at a lower price! I use it religiously!
What else does Jessica love about working for Avon?
I love that I am making a huge difference in many people's lives. Also, I love that I have the choice to travel anytime I want and as often as I want without having to worry about my business going under while I am gone. Lastly, I would say knowing the fact that my job possibilities are endless. I know that there is no glass ceiling and I can reach as high as I desire! Avon is a 124 year-old company, so I'm pretty sure that my job will be around for the next 124 years!
Avon's Clearskin Professional Treatment System retails for $32 and is available at avon.com through your local Avon Representative.
Like this post? Don't miss another one! Subscribe via my RSS feed.