Thanks to the No Eyelash Left Un-extended Act of 2010, I no longer rock mascaras. It's a sad but real truth, dolls. To that end, I've commissioned fabulous makeup artist (and assistant to the fabulous Carmindy of What Not To Wear!) Ashleigh Ciucci to be BBJ's Official Mascara Correspondent (thanks Dina, for coining the title)! It's so official, you need to commission a NOTARY to even READ the post. Okay, not really. Here's Ashleigh's first review: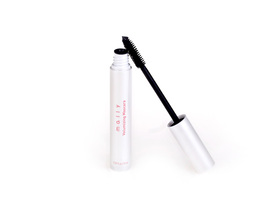 Mally Beauty Volumizing Mascara
($20) This black black volumizing formula goes on with a small/medium dense brush.  It built volume easily with one coat.  Because I am a two -coat kind of girl, I went in for the second coat and was happy to find that
it built more lash-body without getting too clumpy.
  However, by mid-day, it looked like I had only applied one coat.  The good news is that I was able to add a touch-up layer with no problems. It washed off easily at the end of the day with soap and water. I'd definitely buy this one.
Thanks, Ashleigh! Stay tuned for more of Ashleigh's Official Mascara Correspondent reviews!
Like this post? Don't miss another one!
Subscribe
via my RSS feed.
Disclaimer: This product was provided as a press sample for editorial consideration