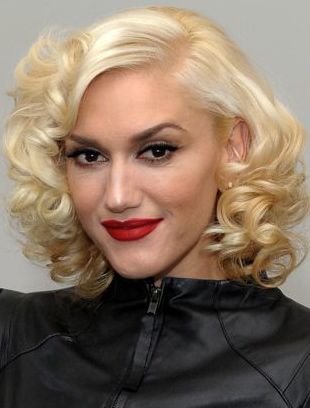 Daily Makeover's Megan McIntyre scored an exclusive interview with Gwen Stefani backstage at L.A.M.B.!
Celebrity fashion shows at Mercedes-Benz Fashion Week can be a bit of a pain — there are always a million people trying to scam their way backstage and the celeb "designers" usually show up 20 minutes before the show starts and can't be bothered to talk to anyone who isn't on the masthead at Vogue.
Not so with the fabulous Gwen Stefani, creator of the über-hip L.A.M.B. clothing line, who took time out before her Fall 2010 fashion show to give us an exclusive look into what inspires her, how she creates that fab red lip (girlfriend does her own makeup!) and what beauty look her husband can't get enough of.
Read on at Daily Makeover for Gwen's adorable answers.
Related Daily Makeover Links:
Image: © Andrew H. Walker/Getty Images
Like this post? Don't miss another one!
Subscribe
via my RSS feed.