Oh hey, girls! I missed you. I'm back from the Land of Milk and Honey with lots and lots to share. Let me set the scene for you.
You are, say, a very high maintenance person about to spend 36 hours camping in the desert in Israel with your BFF and six Israelis who happen to be the most fabulous, accommodating, smart people of whom you've ever had the pleash of being in company. One of them, BT dubs, looks like this.
Okay? His name is Idan, but naturally, I referred to him (in my head) as Idanis the entire time. Let's not get into how he has the strength, speed, chivalrous tendencies and looks of a Cullen with the obvious advantage of not being fictional.
So you're going to be roughing it and have to bring only what you're able to carry ON YOUR BACK for a five-hour hike in the hottest, dryest conditions of your lifestyle. Oh, and you haven't worked out since like, 2007 other than running when you're late to various beauty product launches. The more you pack, the more you're going to have to carry up a steep as hell MOUNTAIN. And you really don't need to look extraneously high maintenance, which anything more than a lip balm will do. So here's what I brought:


Out of Africa Shea Butter Lip Balm in Orange Cream ($4)
This enormous balm (the better to thoroughly coat your lip area) doubles as an eye cream in a pinch. I used it as such the entire vaca to hydrate my eye area from the elements. You'll love the smooth glide of the shea butter almost as much as you'll love the creamsicle taste.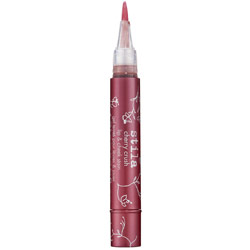 Stila Cherry Crush ($24)
The most versatile item ever. It makes my lips the best just-ate-a-popsicle-or-naturally-gorge? stain. It lasts forevs, as well.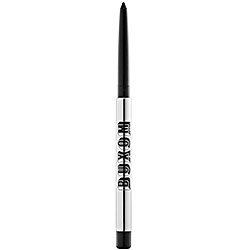 Bare Escenturals Buxom Insider Liner ($14)
This creamy pencil glides on most velvetly for an enduring (through dirt, a spring swim and major schvitzing, it was still on at the end of the day) line.
And that's IT, dolls. I had dirt in my hair, and fakakta makeup by the end of the day on Saturday (we arrived on Friday evening), but it was so worth it. And miracle of miracles, my dark mani stayed perfectly intact somehow (in what world does THAT happen?). It's still going strong today, a full week after application. More info on that later in the week.
Like this post? Don't miss another one!
Subscribe
via my RSS feed.

*Samples of all three products mentioned were furnished by the respective brands' PR teams.