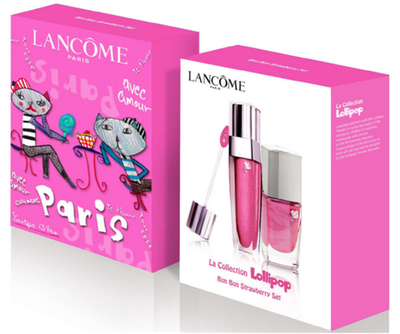 Shalom from Israel, dolls!
I'm having a most excellent adventure Bill and Ted style on vaca here with my friend Lauren. We get whiplash approximately every 13 seconds from all the ridiculously handsome Israeli men. I've been beaching and drinking strange amounts of Nescafe and noshing on Greek salad. So, as you can imagine, there's been minimal time to blog, but rest assured, I'm checking my e's on the reg, and I just got word about some Lancôme news you can use.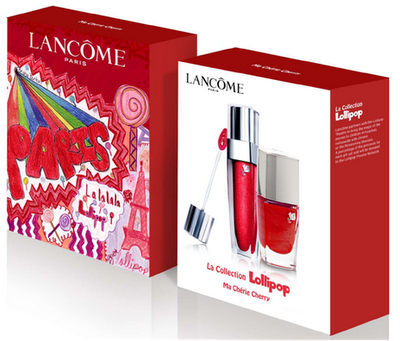 So remember when I gave you the scoop about the new upcoming pink candy color Lancôme VP of Communications Kerry Diamond was rocking a few months ago? Well, I finally got the deets. Lancôme is working on a charity project with Lollipop Theater Network, a nonprofit organization that brings the magic of movies currently in theaters to children and teenagers hospitalized due to chronic or life-threatening illnesses. The brand has created La Collection Lollipop, three limited-edition gloss and nail polish gift sets to help raise money and awareness for Lollipop. As I mentioned in my previous post, Lancôme ambassador Anne Hathaway is a big supporter of Lollipop and it was actually she brought the organization to the brand's attention.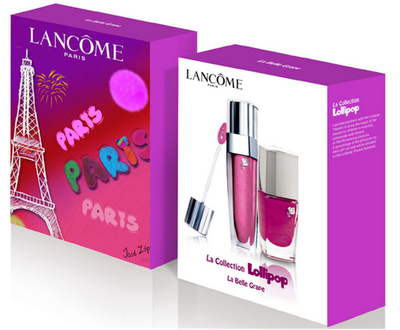 The gift sets, which contain a Color Fever Gloss and a Le Vernis nail polish, come in lollipop inspired, punchy shades like Mademoiselle Grape, Bon Bon Strawberry and Ma Cherie Cherry. I had admired the Bon Bon Strawberry shade on Kerry back in July, FYI. I NEED to get me some of that, stat. The illustrations that adorn each gift box were created by the children in the Lollipop program.
La Collection Lollipop is available exclusively at Nordstrom and Nordstrom.com.

Like this post? Don't miss another one!
Subscribe
via my RSS feed.

Disclosure: I do not own any of these polishes. I'm simply passing on info via a press release.