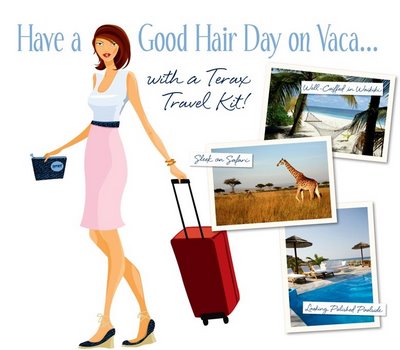 I'm loving Terax's new Travel Kit ($24), which contains TSA-approved sizes of the brand's top sellers. Never again settle for sub-par hair prods just because they're under the inhumane regulated 3 ounces.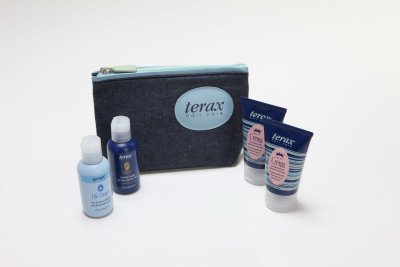 The kit includes
Terax Crema (two tubes) One of the best conditioners I've used in my lifestyle. It hydrates like a dream for touchable, flexible locks. I've reviewed this gem in the past, click here for the full run-down. Not to be dramatic or anything? But having these in tiny tubes is pretty much the key to life.
Miele Shampoo (one bottle) I was new to this 'poo and I'm SOLD. Initially, I steered clear because I'd incorrectly passed it off as a shampoo containing sulfates. And you know, sulfate-fraught shampoos are anathema to me since I got my Jason highlights. But in the sage words of Dr. Houseman, "When I'm wrong, I say I'm wrong." I love it for its francophile name, but I'm even more into how it transforms my hair into a softer, calmer version of itself. After washing with it, my locks become date hair. Blair WARNER hair.
Terax Life Drops (one bottle) This leave-in you'll believe in (to quote INFUSIUM copywriting circa 1997). It's a protein-packed non-greasy cream that I like to mix with a curl cream to create a "merm." Its warm vanilla sugar fragrance will entice anyone lucky enough to come within a foot of your mane.
The Terax Travel Kit is available at fine salons nationwide.
The epic Blair Warner, who is one of my hair idols.
Like this post? Don't miss another one!
Subscribe
via my RSS feed.