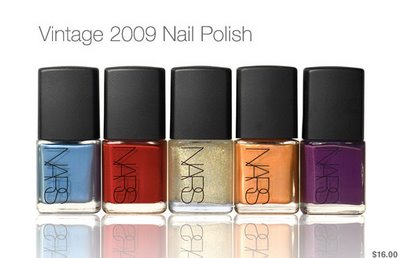 Girls, I've been waiting MONTHS to tell you about this breathtakingly gorge nail collection from NARS ever since my former college roommate Julia (Exec PR Director for NARS) smuggled a few to a dinner we had months back to show me. These little gems are re-launches of limited-edish shades from years past.
From left to right, they are:
Blue Lagoon
Hunger (I need that red in my LIFESTYLE)
Zizi
Cha Cha Cha
Tallulah (Another one I need in my lifestyle)
Adelita
In concert, the colors in this collection are reminiscent of those used in the original Bedazzled with Dudley Moore. Not the lame 2000 remake.
Each shade is $16. Buy them here.
Like this post? Don't miss another one!
Subscribe
via my RSS feed.