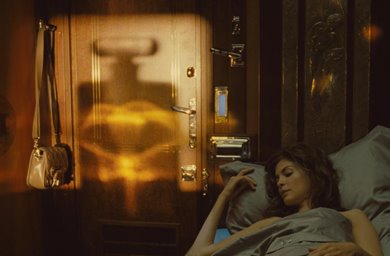 CHANEL has debuted Train de Nuit, its new CHANEL N˚5 short film! It stars the beautiful Audrey Tautou, and was directed by the talented Jean-Pierre Jeunet, who also directed Audrey in Amelie. It's so beautiful and well done. Definitely worth enjoying as an afternoon mini break.
In appreciation and celebration, New York City has declared today, May 5, Chanel N5 Day. Fifth Avenue will be renamed Avenue N˚5 through May 10, and Saks boasts an impressive CHANEL window display.
Visit chaneln5.com to see the film. Once you do, you may have to suppress the urge to travel via train immediately!
Like this post? Don't miss another one!
Subscribe
via my RSS feed.