It's that time again! Welcome to the fall edition of Gloss Menagerie, a series in which I take you on a little tour of the lippies I'm loving of late. Here's what I'm toting around in my purse:

Dianne Brill Cosmetics Lip Lingerie in Frilly Thong ($27) It takes a lot for me to become as wildly enthused about a messy-on-my-finger gloss (i.e., one that lives in a pot) as I am about Dianne Brill's opaque dusty rose creation. I am smitten kitten. It even boasts a stealth mirror hidden on the underside of the pot's lid. EVERY cosmetic should come with its own mirror. Is that vain of me that I think that? I guess I think this song is about me.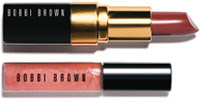 Bobbi Brown Lip Color in Tulle ($40 for the set) is part of Bobbi's Limited Edition Pink Ribbon set, which also includes a gloss. A portion of the set's proceeds will be donated to the Breast Cancer Research Foundation.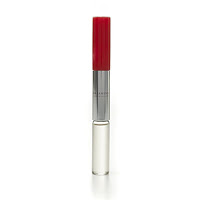 Tommy Hilfiger Rollerball/Lip Gloss ($20) Dual rollerball perfume and sheer red lip gloss: all you really need in life, n'est-ce pas? The fragrance is a pretty blend of Peach, Preesia, Tuberose and White Hibiscus. White Woods and Seductive Orris linger in harmony, carried on the warmth of the skin. The gloss is nonstickily GORGEOUS and tastes of peach as well.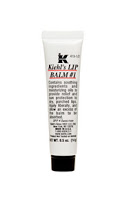 Kiehl's Lip Balm #1($6.50) is glossy emollience. A classic in which you must invest.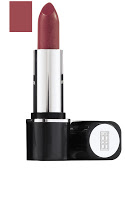 Elizabeth Arden Color Intrigue Lipstick in Bronze Berry Pearl ($20) A cool, blue-based deep berry pink with warm golden pearl. I recently rocked this with a clear gloss layered over it to my blacktie event benefiting The New York Downtown Hospital.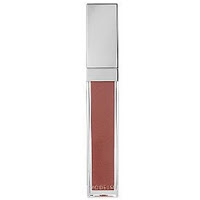 ModelCo Liplights in Sienna Sunset ($25) This is a creamy, rich caramel with golden flecks. Click here for my review of another ModelCo Liplight shade.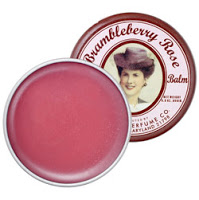 Rosebud Perfume Co.'s Brambleberry Rose Lip Balm ($7) A surprising combo of rose and berry that tastes fab and is the perfect keep-it-on-your-desk balm. I especially heart its retro packaging.