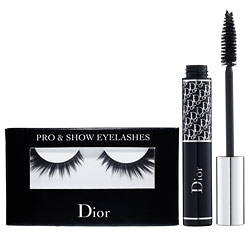 Dior Diorshow fans rejoice! This just in via
Spoiled Pretty
…
A single tube of Dior Dioshow Mascara costs a cool $24. For only $33, you can pick up the
Dior Black Lash Kit, a faux lashes and mascara set. Limited edition, available at Sephora.
The Black Lash Kit contains a pair of Pro & Show Eyelashes and a full-sized Diorshow Mascara.