"I feel like I'm stuck somewhere between Doris Day in Pillow Talk and Midnight Lace but what I need to be is Kim Novak in just about anything." –Joan Holloway, Mad Men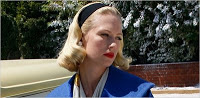 January Jones as Betty Draper. Photo via amctv.com.
This show makes me want to invest in white frilly nightgowns, stat. After watching the entire first season on DVD within one week, I'm starting to wish my life were a little more Madison Avenue and a little less Wall Street. The 60s is my FAVORITE era. You know, like, 1955-1963. Cardigans with impressive little buttons in muted colors, Christina Crawford-esque peter pan collars, tons of red lipsticks and gorgeous liquid black liner that makes every face just a bit more elegant. People aren't elegant like that anymore. I realize that makes me sound very "get off my lawn," especially since I wasn't even alive during that era. But I absolutely adore the aesthetic. I could do without the sexism, the racism, and religious intolerance involved during that time, of course. Mad Men doesn't gloss over that horrendous aspect of our culture, which is at once sickening and jarring juxtaposed with how far we've come today. Even to see the smoking in the office is a wild departure from modern times. I can't even conceive of it. In honor of the season two premiere slated for this Sunday, July 27th, I've compiled my favorite red lipsticks and black liquid liners that recreate so authentically a 60s eye/lip combo a la Betty Draper. Check it.
Red Lipsticks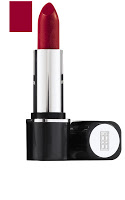 Elizabeth Arden Color Intrigue Effects Lipstick in Poppy Cream ($19.50) is redder than the Drapers' door, which could be argued as one of the show's integral characters. Love this lipstick's classic, rich texture.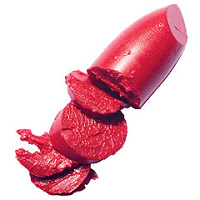 Cover Girl TruShine Lip Color in Fire Shine ($7) is a sheer red that will provide an easy transition for red lippie virgins. This shade is a training red lipstick that allows you to ease in, delicately.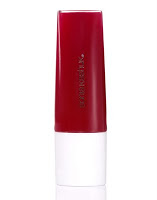 Sonia Kashuk Hydrating Lip Balm in Cherrylicious SPF 14 ($7.50) I'm LOVING this sheer wash of clear crimson. This one hydrates lips while imparting tint WHILE protecting your pout from the sun. How's that for multitasking?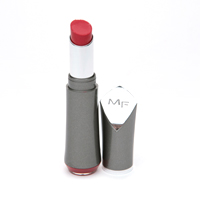 MAX Factor Color Perfection Lipstick in Rouge 265 ($7) is moisturizing and glides right on with zero effort. It feels more like balm than a lipstick. Soothes dry lips while adding a zing of color.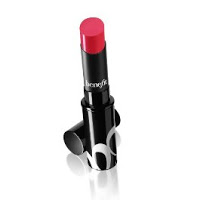 Benefit Full Finish Lipstick in Flirt Alert ($18) is a bright fire engine red, best suited for medium-to-dark skin tones. It comes with an adorable fortune-cookie style quote from Betty, "Men come and go, but lipstick is forever." Doll, I couldn't agree more.
Liquid Liners
Givenchy Parad'Eyes in Dream in Black ($27) is simple even for a novice. Its brush applicator looks like it'll apply gloppy, sloppy color, but instead deposits the perf amount allowing you to control directly the thickness of your line. A real winner.
Stila Liquid Eye Liner ($16) is a brush pen that draws a broad range of lines. I like a build a thick close-to-lashes/almost-a-smoky-eye line.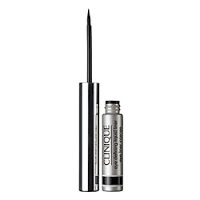 Clinique Eye Defining Liquid Liner in Black ($14.50) houses a stiff brush that gets in very close to lashes and works especially well when first run along the back of your hand so you can get a good sense of how much pressure to apply, depending on how thick of a line you're after.
Youngblood Intense Color in Black as Black ($14) if you're not ready to go liquid, this highly-pigmented slick pencil will give you the same effect and less wetness and no mess.
P.S. Because of a hectic workweek, beauty events galore, and my parents visiting this week, Glow-y Days Week will need to continue next week as well. It'll just have to be a double feature. Stay tuned! I'll be in Montauk this weekend leaving early on Friday, so I'll be back in full effect on Monday! Mwah, dolls.