Yes, you can use these items any time of year, but I find bright, colorful mascaras and dewey creme blushes and bronzers add a little something, especially in the summer. In fact, all three of these items have made their way into my packed-to-the-gills Bahamas bag.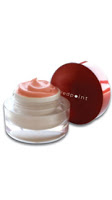 Redpoint Airbrush Effects BlushWhip in Glow ($28) is hands down, THE BEST CREME BLUSH I've ever tried. Not to be dramatic? But it's a gift. A GIFT. An HG blush. Its consistency, a creme-to-gel, hydrates and firms while imparting the most divine glow. Light diffusing pigments create a flawless looking complexion. Dermaxyl has been added to help diminish the appearance of fine lines and wrinkles. Best of all? It's very easy to blend. I LURVE this stuff.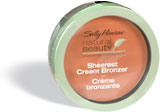 Sally Hansen Natural Beauty Sheerest Cream Bronzer Miami Glow-Light ($12) is one of the new products spawn from the partnership between Sally Hansen and Carmindy, the resident makeup artist on TLC's What Not to Wear. I love how easy it is to swipe this creamy bronzer on with fingertips and it blends like a dream. It produces sunkissed, caramel-hued cheeks but isn't so sheer that you can't use it for definition. Swipe to long stripes down either side of your nose and blend for a slimming effect.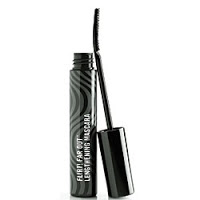 Flirt! Far Out Lengthening Mascara in Extreme Indigo ($12) was included in my gift bag at Daisy Fuentes' Dianoche Ocean launch party a few weeks ago by my gal JanJay and it's become a STAPLE in my lifestyle ever since. Indigo is a gorgeous, rich dark blue that still gives me super-dark lashes but infuses them with kicky color for summer. Bonus: it brings out the blue in my more-green-than-blue blueish green eyes.
Click here to enter Total Beauty's contest to win a Saturn Vue Hybrid.