Considering my last eight summers have been urban ones (spanning three different cities: Boston, Paris and NYC in that order), I cosign this collection completely. I had the opportunity to try out a couple of pieces from the collection. I recommend: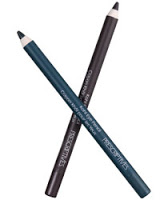 Limited Edition Kohl Eye Pencils in Blue Grotto and Purple Rain
Both colors are bright, yet wearable and last for.ev.er. Blue Grotto is a grey'd out navy blue that's absolutely gorgeous on. And Purple Rain? What's better than a limited edition cosmetic that's named after a Prince song? Not much. That's for sure. They're water-resistant, smudge-resistant, and easy to blend. $14.50.
Colorscape Lip Glosses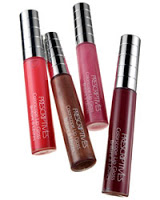 Heavily lipsticked lips for summer are so vomitatious. This gloss's lightweight texture always leaves lips feeling smooth and hydrated, never sticky or tacky. Comes in several delectable colors. My fave is sporty, who, by chance, is also my fave Spice Girl. $18.50.
Click here for the entire Urban Heat collection.