Hi, girls!
Happy belated Mother's Day! BTW, check out my friend Erika's tribute to several bloggers' mothers (including Car! I didn't have a digital pic of her, sorry) on Makeup Bag.
As much as I love products that show instant beauty results (i.e., lip glosses, eye makeup, masacara, etc.) some of my favorite products are the ones that yield no demonstrable change (except for a fresh scent). Here are my two fave shower gels of late.
Kings & Queens George III Lime Shower Gel, $9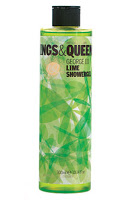 I picked up this little gem whilst "supermarket sweeping" a major fashion magazine's beauty closet a couple weeks ago with Erika. It was pretty much one of the better days of my lifestyle thus far. I love a monarchy and absolutely anything having to do with the British court, so I was intrigued when I saw that this lime-scented gel was created with this story in mind:
"One of the most dreadful enemies of the British navy was scurvy, which is caused by a lack of vitamin C. But in the early 18th century, sailors were saved by simply consuming daily lime juice, following orders given by King George III."
While I don't think scurvy is something you and I should really be worried about, you'll want to try the zesty vibrant green Kings & Queens George III Lime Shower Gel because it leaves skin fresh, clean and gloriously scented. All Kings & Queens products contain with the 'Royal Mix,' a combination of pomegranate, blue Egyptian lotus and malachite extracts. All Kings & Queens products are paraben and mineral oil free. It seems you can only buy it at Nordstrom in the U.S.
Dial Yogurt Body Wash, Aloe Vera, $6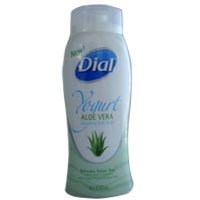 I have to admit, I wasn't excited about a body wash that lists yogurt as a major ingredient. I mean, yogurt doesn't LATHER. I like a lot of lather; I'm the dream consumer. I like bubbles. I like to SEE things working. And yogurt? What an odd choice. It totally reminds me of that ep of Crank Yankers where Sarah Silverman calls that Asian salon to complain about a yeast infection and they tell her to apply some yogurt to the "area" and she starts to ask if maybe she could use strawberry frozen yogurt instead. Anyway.
I'm happy to report I was dead wrong. I LURVE this stuff. The formula feels luxurious and leaves skin feeling clean, refreshed and hydrated. The light, creamy formula rinses clean with no residue and smells divine – especially the Aloe Vera scent. Best of all, it's only $6 for an enorm, family-sized bottle. You'll be glad you use it and will "wish everyone did" when you're on a packed subway mid-summer. Just saying.
BTW, tonight I was invited to the Gansevoort Hotel for an exclusive blogger interview (yay!) with Daisy Fuentes about the launch of her two new fragrances, DIANOCHE OCEAN DAY and DIANOCHE OCEAN NIGHT. Can you EVEN? (I can't.) I have adored Daisy Fuentes since her days as an MTV DJ and obv, her House of Style gig. Stay tuned for a post on that manana.