This just in, the highlights from Givenchy's Summer Collection:
Prismissime Mat & Glow Compact Face Powder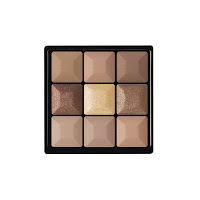 9-shade compact employs a variety of matte finish bronze hues that swirl
together to add a bronzed effect, plus shimmering golden tones to highlight
and provide warmth.
Shades: Natural, Sunny (Limited Edition)
Price: $50

Glitter to Go Fresh'n Shine Body Gel
Enhanced with golden and pink tones to enhance and enliven a tanned,
flushed glow, this cooling potion is perfect for drawing attention.
Packaged in take-everywhere sachets, they're destined to be the beauty
staple of the season.
Price: $35 10 monodoses (Limited Edition)

Tan To Go SPF10 Sun Powder Spray, Instant Natural Tan


The lightweight formula provides uniform color, SPF 10 and antioxidant
protection from green tea extracts. In light or deep hues to provide a
healthy tan glow, this highly portable beauty tool gives the perfect
finishing touch.
Shades: Sandy Tan, Amber Tan (Limited Edition)
Price: $45
Pop Gloss Crystal Lip Gloss
Complete with volumizing iridescent accents, the juicy cherry or glittery
gold glosses provide a slick of seasonal color.
Shades: Tahiti Coral, Ibiza Pink (Limited Edition)
Price: $22.50
Prisme Again! Eyes Eyeshadow Quartet
In sand-and-sea-inspired hues of gold and azure, this palette allows for
infinite looks.
Shade: Summer Escape (Limited Edition)
Price: $49.50
Rouge Interdit Shine Ultra Shiny lipstick
More than a lipstick, this fashion accessory takes on a new look for
spring: An elegant sheer tube that delivers the ideal glossy finish to lips
and gives women a little je ne sais quoi! Encased in a jewel-inspired tube
that mimics the shine within, this new lipstick is available in twelve
shades, ranging from nude to bright.
Shades: 12 shades
Price: $26
Very Irrésistible Givenchy Summer Cocktail
Highlighted hair. Breezy chiffon. Everything gets lightened up in
anticipation of summer, even a signature scent. Inside this hot-pink
accented flacon lies a fragrance that captures the freshness of the season,
thanks to added notes of crushed mint leaves, while maintaining the
olfactive scent of the original rose-infused Very Irrésistible Givenchy
fragrance.
Price: $52 100ml (Limited Edition)
Very Irrésistible Givenchy Fresh Attitude for Men Summer Cocktail
The addition of spicy-sweet Star Anise takes this men's scent to a bright
new level perfect for summer nights. Reminiscent of black Licorice, this
featured note combines with Peppermint and Grapefruit for a light-hearted
yet masculine experience.
Price: $52 100ml (Limited Edition)
Available May 2008 at select Sephora stores and Sephora.com.