Hey, gals!
How was your weekend? Mine was exhaustion-inducing nearly to the point of mono, but so super FUN. Thursday was a party in the city at Buddah Bar and Tenjune and then Friday we drove out to Montauk where we relaxed for a night and then recommenced the wildness on Saturday. On Saturday afternoon, we went to the spa at Gurney's Inn Resort where I had an hour-long massage, an indulgence I never allow myself. Usually my massages are limited to a 10 minute one after a manicure on a rare basis. My massage guy, Michael, did a good job, but I am definitely sore still. I think we have a difference of opinion about what "medium pressure" means. He's very knowledgeable about vitamins and even took a class with Dr. Weil at Columbia. However, I didn't love when he informed me that I need to wear high heels far less often. The chances of that happening are slim to none, Michael. I'm a single gal in Manhattan. Anyway. Let's talk about my fave spring lip prods, mmkay?

Sara Happ Lip Scrub in Cocoa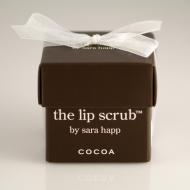 I am totally smitten with this chocolate sugar exfoliater that eradicates all traces of snaggy lips. To me, it tastes of chocolate chocolate chip cookie dough, but maybe I eliminated sugar from my lifestyle too long ago. At $20 it's a bit on the steep side, but you need only a teeny amount each time. And it comes wrapped up in a most darling bow. It's like the Tiffany gift of lip treatments.
La Mer The Lip Balm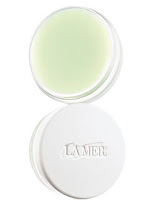 This balm is, well, THE BALM. Get it? It's an emulsion that works on contact to soften roughness, relieve dryness and flaking and help heal seriously dry lips. Includes a patented Lip Lipid Complex and an essential protein found in the arctic that helps insulate lip skin from extreme weather conditions. It also includes the original Miracle Broth™ with marine extracts, botanicals and vitamins to regenerate the delicate lip skin. At $45, it's the most expensive lip balm in my arsenal, but I just love the hell out of it. I've been using mine on a daily for the last month or so, and find it just tastes of luxury and is uber long-lasting. I also lurve the gorge mint-chocolate-chip-ice-cream-minus-the-chocolate-chips color and taste.
Wow. I've been on the South Beach Diet for the past 6 months to get in shape for Amber's wedding and it seems all I can talk about are desserts.