I'll bet you thought that was it for Wash Me Amadeus Week! You couldn't be more wrong. In fact, there are three more recs in store. Two of which, we'll cover right now.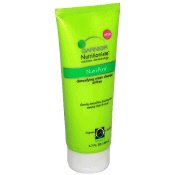 Garnier Nutrist Nutri-Pure Detoxifying Cream Cleanser
Garnier is unique for their ability to create oil-free moisturizers, serums, and washes that moisturize alarmingly well. So well in fact, I often forget to use them because they feel so oil-FULL. For $6, this cream cleanser (the consistency is most akin to Noxzema) gently removes oil, dirt, makeup and detoxifies by using ingredients developed exclusively by Garnier. My skin feels pure and healthy post wash.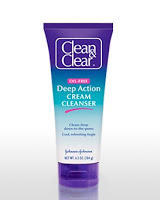 Clean & Clear Deep Action Cream Cleanser
I feel like a broken record, but this one ALSO removes dirt, oil and makeup. That is a must though. I'd be remiss if I didn't mention it. Especially because some cleansers don't remove makeup or are too harsh to use in the eye area. This one makes the cut because of its refreshing cool tingle. Again, a minty-on-my face product. Deep Action Cream Cleanser is gentle enough for every day use and is oil-free. A super steal at $6.
What will the final wash be? Stay tuned, you'll find out mañana.

Photo credits: walgreens.com, cleanandclear.com
Update your bookmarks to http://beautybloggingjunkie.com
Have a minute?
Take the BBJ week-long feature poll.
Take the BBJ demographics poll.
Take the BBJ LOST coverage poll.
src="http://pagead2.googlesyndication.com/pagead/show_ads.js">