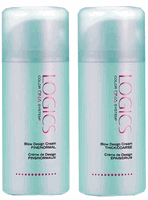 Can we be real for a little baby minute?
I hate the flat-ironed-to-your-head with pokey ends look. It's so 2000. In fact, unless you're curling under your ends or it's a T3 which also waves and curls, I would advise you to get rid of your flatiron altogether. Many of them do loads of damage and in my humble O, leave hair looking totally boring. You'd do much better to invest in a good dryer (I recommend the T3 Evolution) and blowing your hair out every couple of days with a round brush. I haven't flatironed in over a year and my hair thanks me every opportunity it gets. It's so much healthier looking. AND, it looks so much thicker and full of body when I blow it out. It looks the way I envisioned Nancy's did in Judy Blume's Are You There God? It's Me Margaret. Remember how she was described as having bouncy hair? You just don't get bouncy hair when you flatiron, dolls. You just DON'T. Sidenote: did you have a friend who lied about the stu-est things JUST like Nancy? I sure did.
Anywho. How do I achieve smooth Nancy hair? I'm loving LOGICS Blow Design Cream, $15, for fine/normal hair. It smells of herbal delishness and smoothes hair while polishing to magnify your hair color's brilliant reflective Shine. Vitamin E & UV filters protect against damage & fading caused by thermal styling & environmental stresses. Seriously? It's raining right now, but my hair is straight and shiny to the point where you could fog it up were you to breathe on it. Don't be jeal, just lose your flatiron and get yourself some.
You're welcome.