I love the holiday season. There are some aspects of it that I don't like: I hate the hallmark – ness of it all, the pressure to get in your gift shopping before it's too late, and I LOATHE New Year's Eve. But I adore:
Holiday parties – I like to see how many I can crash each year
Gingerbread lattes from Starbucks
The smell of cinnamon
Red lipstick
Sparkly holiday clothes (I'm attracted to sparkles like a MAGPIE)
LIMITED EDITION HOLIDAY PALETTES
I tried out a divine palette by Lola to be offered this holiday season and LOVED it.

Laptop Color to Go Palette in Joy: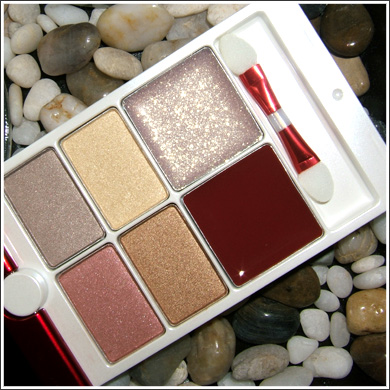 Lola's marketing and packaging is so adorable, you can't wait to show off your products before even using them. This holiday palette, designed to look like a little baby laptop, is no exception. It's quite tiny (can fit in the smallest clutch) and includes four utterly usable eye shadow shades in gold, deeper brownish bronze, pink, and champagne-beige. The large mirror (perfect for seeing your WHOLE face, which you know Mary Poppins prefers, as do I) even swivels. Both glosses are mint-flavored, although for me, the sparkly one is more wearable. The deep lip color is workable with minimal eye makeup. $36.00. Lola is sold at Ulta and Sephora, be on the lookout for it to appear in stores!
In other news, L raised a substantial amount of money yesterday for the Team for Kids, I drank more vodka/club sodas than was necessary on a Wednesday and caught up with some friends I hadn't seen in a while, especially one Mr. ZT, whom I'm pretty sure comprises one half of my male readership by himself. Z, I send you a hug from the wilderness 🙂

Photo credit: temptalia.com