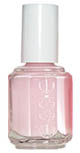 How about if this week is nail week?
To kick it off: I have a Coke/Pepsi loyalty situation with Essie (and OPI). I have not, nay, will not use OPI. Ever. Somehow, I've been on the receiving end of so many testimonials for "I'm not Really a Waitress", but know what? I'm never using it. Because when I want red, I use Jelly Apple, bitches. That's it. When I want pink, and most of the time I do, I go with one of the following: Sugar Daddy, Mademoiselle, Limo-scene, or Spaghetti Strap. If I'm feeling saucy about my pedi, I may even choose Exotic Liras. Oh yeah, I'll go there. But even if the person next to me's nails look like they're lit from within, if I see the polish being applied with a black capped brush, I'm not even asking what color it is.
I need a 12 step program.